The Redemptive Nature of Creativity by John Lavitt for Treatment Magazine
October 27, 2022 | Read the full article.
"The misguided notion that intoxication is tied to making art is deconstructed in the documentary The Creative High"
Pass The Remote: Thought-Provoking, Relevant Documentaries In The 25Th United Associations Film Festival'S Diverse Lineup
October 20, 2022 | Read the full article.
"Anchored around nine Bay Area artists in recovery from addiction, San Francisco director Adriana Marchione's uplifting 'The Creative High' taps into the healing and transformative power of expressing your artistic side."
'The Creative High' free screening and discussion kick off National Recovery Month
August 26, 2022 | Read the full article.
"The award-winning film highlights how the creative process has transformed them as they search for identity and freedom. "
Q&A with Producer Dianne Griffin in Addiction/Recovery eBulletin
August 11, 2022 | Read the full article.
"She draws inspiration from the people around her, creating intimate connections and telling stories of dignity, suffering and compassion, which move us to act."
Q&A with Director Adriana Marchione in Addiction/Recovery eBulletin
July 29, 2022 | Read the full article.
"Addiction is a disease, one that affects us mentally, emotionally and physically. I also have experienced it as a soul loss, that takes us away from our true selves."
Meet Adriana Marchione, director of "The Creative High" in Hazelden Betty Ford Foundation Recovery Advocacy Blog
April 11, 2022 | Read the full article.
"The foundation of my life is recovery, and I have found a true sense of belonging in recovery communities. People were there to welcome me and guide me when I was at the beginning of the journey, and I am inspired to do the same for others."
Bay Area Artists in Recovery Reach for 'The Creative High' in IndieFest Documentary
February 5, 2022 - article by Michael Fox for KQED.org | Read the full article.
"One of the unexpected pleasures of The Creative High is that we come to see the nine subjects as works in progress, partly because they commonly refer to themselves as "recovering" no matter how many years they've been clean or sober and partly because it is the nature of artists to continually develop and evolve."
'The Creative High' Portrays Reality of Artists' Addiction and Recovery
February 6, 2022 - article by Noma Faingold for Richmond Review. | Read the full article.
"For 53-year-old Marchione, who has been in recovery for 28 years, it was important to portray the subjects of "The Creative High" in a truthful way, no matter how the struggle looked. Her background as a dancer, photographer, expressive arts therapist and educator dictated her sensitive, non-exploitative approach. Each person's background, story in addiction and recovery looks different. In most cases, it is hopeful."
The Creative High
February 3, 2022 - article by C.J. Hirschfield for Eat Drink Films. | Read the full article.
"The individuals are as diverse and interesting as their art, and we are given a taste of their worlds: drag performance, hip-hop, dance, theater, visual art, punk—and even stone carving. San Francisco feels like a tenth character in the film; the gorgeous cinematography is a luscious love letter, with drones capturing to-die-for shots of the area's fog, water and nature, in addition to its urban grit."
6 films to catch at 2022 SF IndieFest
February 2, 2022 - article by Pam Grady for San Francisco Datebook. | Read the full article.
"Theater, music and dance play a role in recovery from drug and alcohol addiction in San Francisco filmmaker Adriana Marchione's documentary focusing on the work of nine artists."
24th S.F. IndieFest premieres powerful new documentary on art and addiction and films of all flavors
February 1, 2022 - article by James Ambroff-Tahan for SF Examiner. | Read the full article.
"The nine artists' addiction to alcohol and drugs and the power of creativity to wean them from their affliction is an experience familiar to the film's director, Adriana Marchione, as she is in her 28th year of recovery from alcoholism and found that her work in photography and mixed media proved useful as a therapy. Her recovery and career as an expressive art therapist became the inspiration for "The Creative High" as well as a vehicle for casting the film."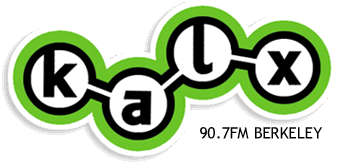 January 29, 2022 radio interview for Film Close-Ups on KALX Berkeley with Greg Scharpen
Artists in Recovery Find Their Fix in "The Creative High"
January 23, 2019 - article by Olivia Pennelle for The Fix. | Read the full article.
"Creativity — making art — is another way to find that aliveness and spiritual connection often sought through drugs and alcohol. The creative process can be transformative for people with addiction."